Welcome to Luxtrar Chocolates
Luxtrar Chocolates - Purely Homemade Chocolate
Luxtrar handcrafted chocolate assortments and other gourmet confections delivered direct to your door. And while you are opening a box with the "chocolate" sign of Luxtrar Chocolate a smile will appear on your face. Enjoy our chocolate with moderation the first time! We are producing fine quality chocolate products. Our company has developed unique expertise in this industry, offering a wide range of original recipes of chocolate that broaden the taste horizons of chocolate enthusiasts and all lover of chocolate.
Luxtrar Homemade Chocolates, is a Kerala based company. We specialize in making homemade chocolates and offer a wide range of flavours to choose from. Luxtrar homemade chocolates are 100% vegetarian. Great chocolate looks great: it has a shine, a lustre, an apparent freshness, a sharpness, that everyday chocolate just doesn't have. When you taste one of our handcrafted chocolates, you will immediately notice the clean taste and smoothness of the chocolate, which gives our luxtrar homemade chocolates their characteristic luxury taste.
Luxtrar Chocolates a paradise of homemade chocolates is a boon to chocolate lovers. Chocolate is the favourite food item all over the world. Chocolate is a product based on cocoa solid and/ or cocoa fat. Chocolate most commonly comes in dark, milk and white varieties.
We create our own recipes and being the best of its quality, we didn't fail to savour the taste of the customers. Our experience in this confection business provided a good feel of satisfaction among our customers. Our Strength is our quality and gain is your friendship by our friendly service.
We make varieties of chocolates like Plain chocolates, Chocolate treats, Chocolate truffles, Fruit and Nut chocolates, Special chocolates and more. We also take orders on special occasions like Birthdays, Weddings, Valentine's Day and more. We accept bulk orders from corporate sectors. Giving chocolate gifts and hampers is a tradition nowadays and you can make your loved ones happy by presenting Luxtrar homemade chocolates in Kerala. You can make the occasion sweet and delicious by gifting Luxtrar homemade chocolate gifts.
Numbers Speak For Themselves!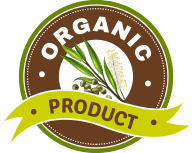 Certified Products
We use 100% natural ingredients and organic products.
We Deal With Various Quality Handcrafted Chocolates
Luxtrar Homemade Chocolates
We make wide varieties of homemade chocolates that give customers option to suit their taste and high levels of satisfaction. Our pricing is very economical to suit your need without compromising on quality.
Chocolate Truffle Chocolates
Chocolate Treat Chocolates
Nuts and Fruits Chocolates
Luxtrar Chocolates are perfect for any occasion!
Why Choose Luxtrar Chocolate?